Driven by our founder's vision, we support catalytic community projects and self-sustaining initiatives that cultivate a strong quality of life in northwest Indiana and state-wide. With the support of partners, including Legacy Foundation, Porter County Community Foundation, and Crown Point Community Foundation, we are committed to creating long-term positive change and economic impact for all to enjoy.
EDUCATE
We contribute to the social well-being of its community through accessible, quality education.
ENHANCE
We are committed to improving the quality of life in Indiana through long-term, transformative projects.
ENJOY
We find fulfillment in promoting education, health, wellness, and economic sustainability to create vibrant communities for all to enjoy.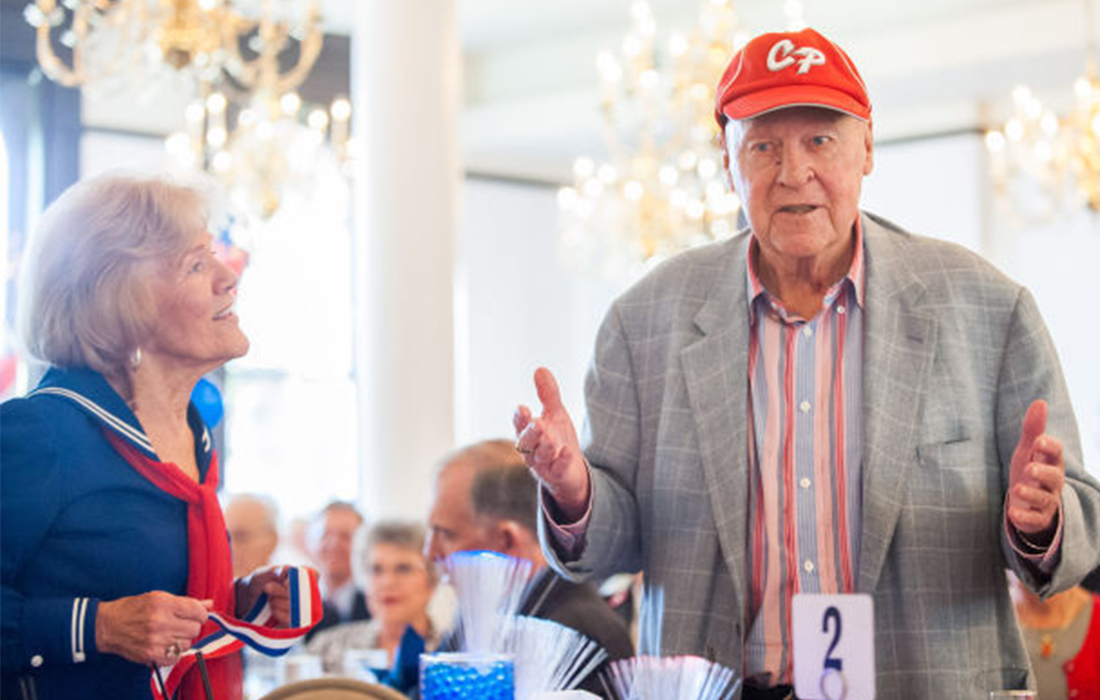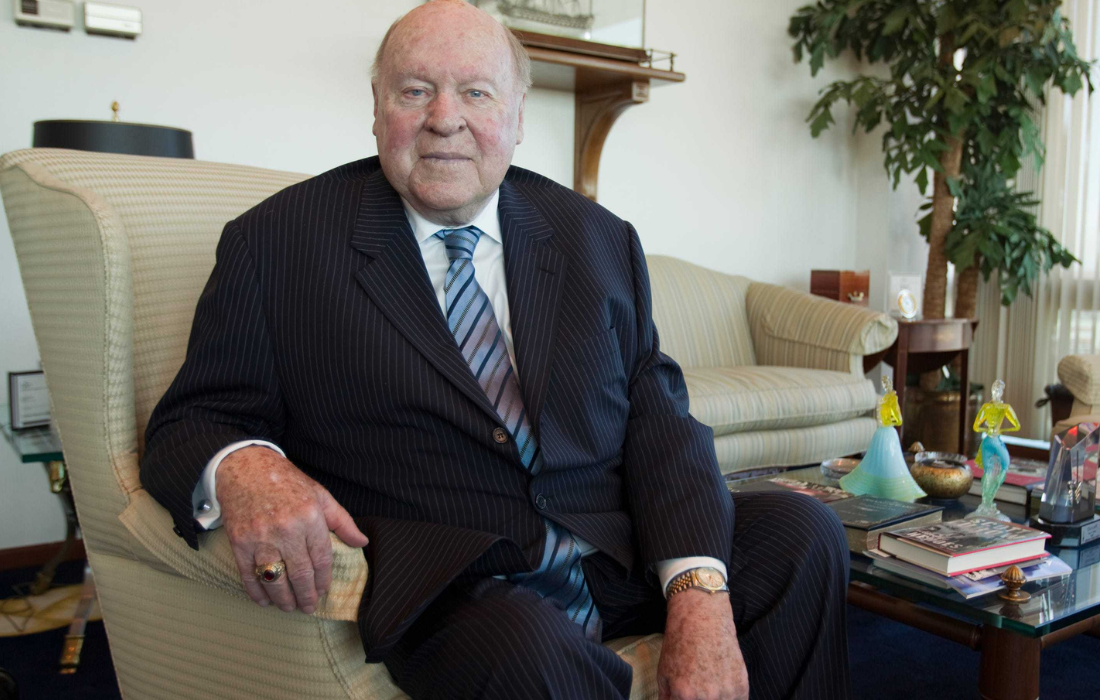 ABOUT DEAN WHITE
Dean White was a humble visionary and passionate philanthropist whose legacy began when he joined his father's billboard company in 1946. In time, he inherited a share of the business and later bought out his other shareholders. He went on to diversify the company's business focus to include real estate and hotel development. This decision changed not only the trajectory of his life forever, but also transformed the economic landscape of countless towns and cities in northwest Indiana and across the state. Dean remained in the billboard business until its sale in 1998 and was always interested in entrepreneurial endeavors ranging from construction companies, residential, multi-unit residential, commercial real estate, insurance, and other local businesses. He lived a full, long life and died peacefully surrounded by family at the age of 93 in Crown Point, Indiana. The impact of his profound investments continues to be felt to this day through the Dean and Barbara White Family Foundation.
DEAN'S LEGACY
Born in Norfolk, Nebraska
Graduates from Merchant Marine Academy
Marries the love of his life, Barbara. Inherits his father's billboard company, White Advertising Company in Shelby, Indiana and shifts the business' focus to real estate and hotel development
Opens the Holiday Inn, Star Plaza concert venue, and Radisson Hotel in Merrillville, Indiana off Interstate 65 and U.S. 30.
Builds the Twin Towers in Merrillville, Indiana off Interstate 65 and U.S. 30
Helps save the Historic Crown Point, Indiana Courthouse, nicknamed the "Grand Old Lady"
Sells his billboard company to Chancellor Media Group for $960 million
Sells 100 hotels to BET founder Robert Johnson, facilitated in conjunction with Bruce White, Chairman and Founder of White Lodging, for $1.7billion
Builds Crown Point's Morningside Subdivision
Opens the nautical-themed restaurant, Lighthouse, in Cedar Lake, Indiana
Unveils the $450 million JW Marriott Indianapolis
Contributes naming gift in conjunction with Bruce and Beth White Foundation to redevelop Purdue Northwest's Hospitality and Tourism Management building
Becomes the first recipient of the Crown Point Patriot of the Year Award
Dies peacefully in Crown Point, Indiana. Forbes 400 names Dean No. 260 in the U.S. with a net worth of $2.5 billion
The Dean and Barbara White Foundation funds Crown Point's new Sportsplex
The Foundation, along with Dean's son, Bruce White, and his wife, Beth, donate $30 million to Purdue University to renovate the Union Club Hotel. The investment elevates campus hospitality, offering training and internship opportunities for Purdue students through three food and beverage outlets
The Dean and Barbara White Southlake YMCA opens. Bulldog Park opens
The renovated Union Club Hotel, 8Eleven Modern Bistro, Boiler Up Bar, and Leaps Coffee opens on Purdue University's campus
Dean's Italian Steakhouse opens in Charlotte, North Carolina, paying homage to the late Dean White. Purdue University launches White Lodging JW Marriott, Jr School of Hospitality and Tourism Management. Purdue Union Club Hotel gains Marriott Autograph status
ABOUT WILLIAM HANNA
Executive Director
Dean and Barbara White Family Foundation
The foundation's goal is to work with key partners to transform communities through sustainable legacy investments that enhance quality of life, promote health and wellness, stimulate economic development, increase access to high quality education and that promote broad collaboration.
Hanna is the former President and CEO of the Northwest Indiana Regional Development Authority (RDA). Hanna joined the RDA and the state of Indiana in 2009 and has served under the RDA board of directors and the administrations of Indiana Governors Mitch Daniels, Mike Pence, and current Governor, Eric Holcomb. During Hanna's tenure the RDA has facilitated more than $2.4 billion in new investment in infrastructure. The RDA and a coalition of private business representatives, community leaders, labor, and federal, state, and local officials worked together in an unprecedented way to deliver the largest investment in commuter rail transportation in the state's history
Prior to his time at the RDA, Hanna was the City Manager and Deputy Mayor for the City of Valparaiso, the Economic Development Director for Valparaiso and Vice President of the Valparaiso Economic Development Corporation.
Hanna earned his Juris Doctor from Valparaiso University, his MBA from National-Louis University in Chicago, and his bachelor's degree in Organizational Management and Human Resources from Colorado Christian University.
His military career in the U.S. Army as an airborne qualified light infantryman (paratrooper) from 1995 to 1999 included membership in the Army's Official Presidential Escort and service as a Sentinel (guard) and Head Trainer/Guard at the Tomb of the Unknown Soldier in Washington, D.C.
Hanna is a Community Foundation of Northwest Indiana (Community Health Systems) Board Member
A member of the Indianapolis Chamber Board of Directors
He is the Governor's appointment to the following:
Indiana Commission on Higher Education
Chicago/Gary Aviation Compact
The Indiana Finance Authority
Indiana Toll Road Oversight Commission
Hanna was recently named one of the 250 most influential Hoosier by the Indiana Business Journal
He was also recently named a Sagamore of the Wabash by Governor Eric Holcomb